{category.meta_title}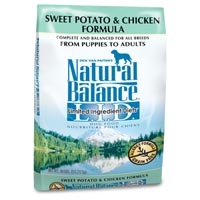 Manufacturer: Natural Balance Pet Foods
Natural Balance® L.I.D. Limited Ingredient Diets® Sweet Potato & Chicken Formula is a Grain-Free Formula for dogs with allergies based on our unique protein and carbohydrate blend.
UPC: 723633787284
Manufacturer: Natural Balance Pet Foods
Dick Van Patten's Natural Balance® L.I.D. Limited Ingredient Diets® Lamb Meal & Brown Rice Formula is a Single Source Meat Protein, Single Source Carbohydrate Formula: One highly digestible meat protein source and one highly digestible carbohydrate source. No other meat or carbohydrate sources are added to this special diet.
We are constantly adding new specials to our site. Be sure to check back often!
About us
Animal House Pet Center is your one-stop location for all your pet needs. We are a full line pet store in the Tampa Bay Area, offering a wide array of pets, pet foods, supplies and health-care products. You are sure to find everything you need for your dog, cat, bird, reptile, fish and small animals at Animal House Pet Center.