{category.meta_title}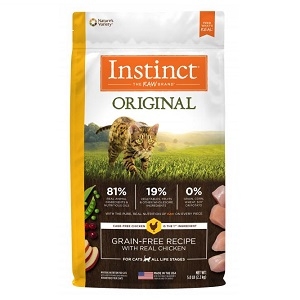 Instinct Raw Boost is the first ever grain-free kibble with freeze dried raw in the same bag. It's never been more convenient to nourish your cat with the nutrition of raw. The grain-free kibble provides high protein nutrition along with freeze dried raw pieces to give your cat a bite-sized boost of healthy raw food.
We are constantly adding new specials to our site. Be sure to check back often!
About us
Animal House Pet Center is your one-stop location for all your pet needs. We are a full line pet store in the Tampa Bay Area, offering a wide array of pets, pet foods, supplies and health-care products. You are sure to find everything you need for your dog, cat, bird, reptile, fish and small animals at Animal House Pet Center.